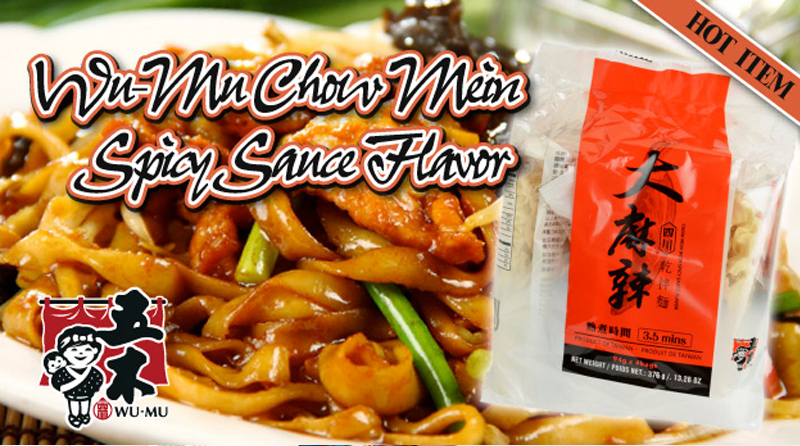 WU-MU CHOW MEIN

SPICY SAUCE FLAVOR

Different Noodle, but Same Great Taste
Wu-Mu, the leading manufacturer in dried noodle and ramen products are back with another instant noodle to add to their well-known list of items: Wu-Mu Chow Mein with Spicy Sauce Flavor. This instant noodle is served as dried noodle, which is perfect for those craving noodle without a heated soup base on a hot weathered day. This new product comes in a package with four individually packed bags of noodle inside.

SING-LIN FOODS CORPORATION is one of the leading companies in Taiwan specialized in manufacturing dry noodle and steam ramen products, and is endeavoring to promote its production of more delicious noodle products for the long run. We are confident in ourselves that with our enriched experiences in manufacturing noodle products together with our efforts in creating new healthy and delicious products, we can offer everybody perfect noodle products, in order to feedback the patronage of our vast consumers. Your continuous support will be highly appreciated.