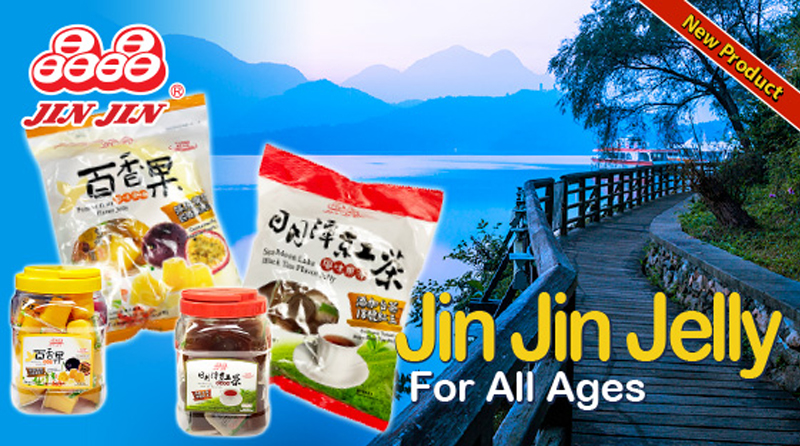 Jin Jin Jelly For All Ages

The summer season is upon us with temperatures at its peak. Jin Jin Jelly known for their fruitful selections that are well-received by kids, have rolled out two flavors that caters more to the taste buds of adults. The flavors are Passion Fruit and Black Tea.

Passion Fruit is strong in taste, so consumption of the jelly is close to par of eating the fruit itself, and is satisfying to the taste buds of those looking for a little bit of sweet and tangy. As for the Black Tea Jelly, the tea featured is Sun Moon Lake's Black Tea: Taiwan's Ruby Black Tea No. 18. For those who are unfamiliar with Sun Moon Lake, it is Taiwan's National Scenic Area. The tea grown in this area is known for its quality, because of its cultivation, and growing conditions. The perfect flavor to for those desiring something relaxing and refreshing.

The two flavors comes in a bag or jar, depending on your consumption needs, a bag for those who would like to eat in moderation or a jar for those who want enough for the family to share. It is never too early to prep your inventory with jelly that are ready-to-eat and convenient for on-the-go desserts, it tastes even better when chilled too to complement the weather when the temperature rises, as will your sales with these two new featured items!