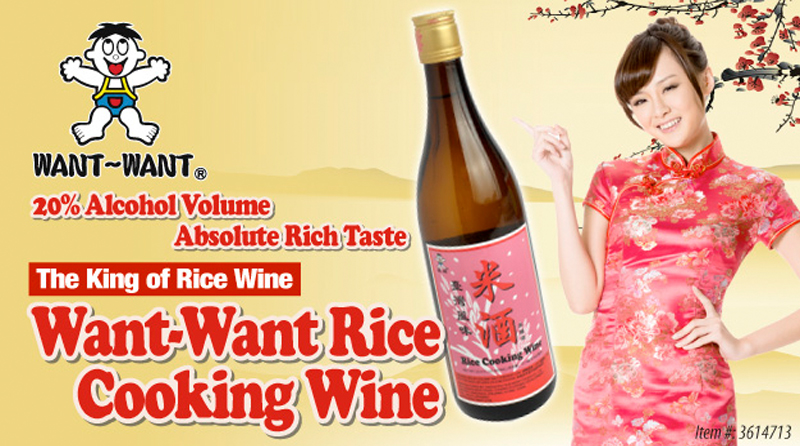 The King of Rice Wine

20% Alcohol Volume,

Absolute Great Wine

with Rich Taste
Want-Want, the famous brand-name food company from Taiwan, this time around is bringing us the most important daily household cooking condiment, rice wine, an importance in Chinese food culture. Not only does adding a little rice wine make dishes tasty, but marinating with rice wine can reduce raw smell. Most importantly, making Chinese soup, almost all kind of Chinese soups need to add rice wine to make the soup more tasty and delicious.

Want-Want rice cooking wine, chooses the finest material, with long brewing under special technology. It distributes natural rice wine fragrant. It is able to achieve the best results for marinating, reducing raw smell and preserving. It appears colorless, non-flavorful, which help dishes maintain the nature color and taste. The pure flavor can be comparable with Taiwan's imported rice wine.

Want-Want rice cooking wine has been one of the hottest selling products in China. It became very famous among rice wines. Want-Want cooking rice wine has inherited Chinese wine culture and has become an ideal model for producing quality Asian cultural product.