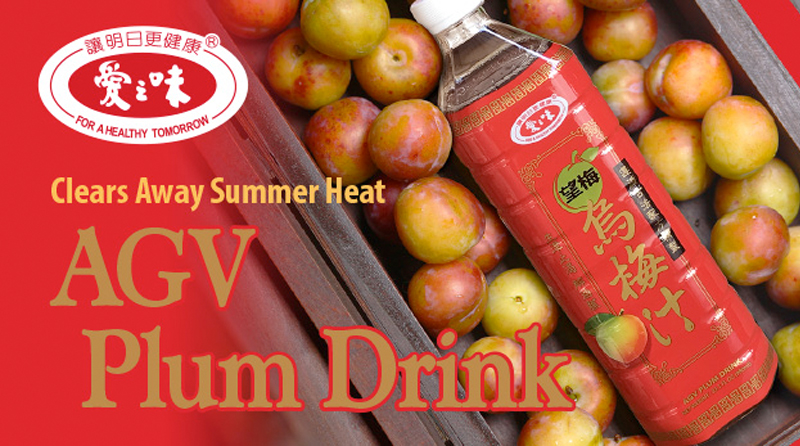 Tasty AGV Plum Drink

Clearing Away Summer Heat
AGV Oatmeal comes burden free for those who seek zero cholesterol or vegetarian friendly products. The Oatmeal drink is lactose free, and also contains natural oat fiber which is a good source of digestion. It is a great drink to kick off the day with. AGV William Ceylon Milk Tea is brewed from Ceylon tea leaves, and mixed with fragrant milk from Australia, giving it a finished taste like the milk tea the British enjoys. With Simply Oatmeal to start the day do not forget to take along AGV William Ceylon Milk Tea. It is the best companion for afternoon tea, allowing you to take a break and enjoy the life.

With AGVís new line of Tetra Pak packaging, no refrigeration is needed when distributed and stored in room temperature. Unless otherwise specified, these items have a validity of one year before expiration. The shape that it is produced in gives consumers an easy grip on the product along with the easy to open and pouring functions. With the unique shape that it comes in, AGVís Oatmeal, Ceylon Milk Tea & Arabica Coffee will truly stand out amongst your shelves.