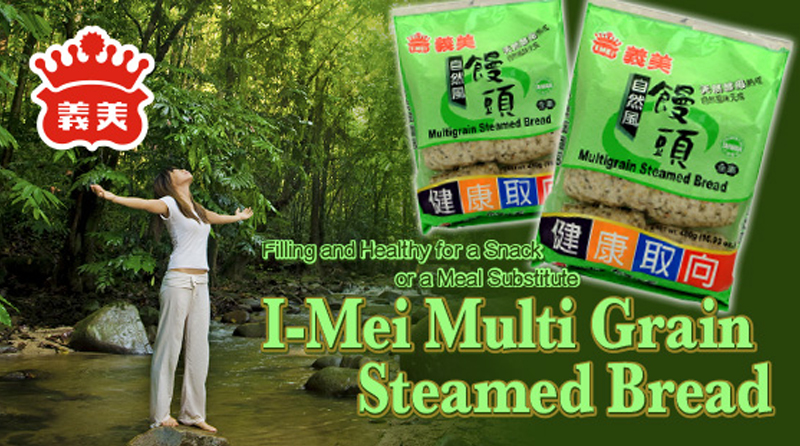 Filling and Healthy

for a Snack or a Meal Substitute

With so many people on a time restraint in this day and age, everyone is always on the hunt for something that is eat to prep, quick to eat and easy to grab on-the-go, if necessary . Many of us want to eat healthier, but some of us lack that extra time that allows us to prep something from scratch. Many enjoy the do-it-yourself methods of making their own bread/buns with so many newly innovated home appliances that allows us to do so now. Yet why go through the trouble of purchasing a list of ingredients which will only result in an aftermath of clean up? IMei has provided us an alternative solution to our problems, a new addition to their signature steamed bread products!

IMei presents us with a Multi Grain Steamed Bread. Steamed bread makes for a healthier snack or meal if time is limited, and as we all know, anything steamed is healthier and helps retains more nutrients in our food, which is highly beneficial in keeping the nutrients we want from the containing ingredients used to make the steamed bread. Steaming is recommended, and only takes 15 minutes to prep, so it is easy to make while getting ready in the morning. This new addition of steamed bread is a good selection to have on your shelves for consumers who already love IMeiís signature plain steamed bread, and the Sweet Potato and Pumpkin Steamed Bread we had introduced prior in the newsletter as well!