I-Mei President Kao Visiting Walong Persists, "Food industry is a
honest business, an operation
with conscience."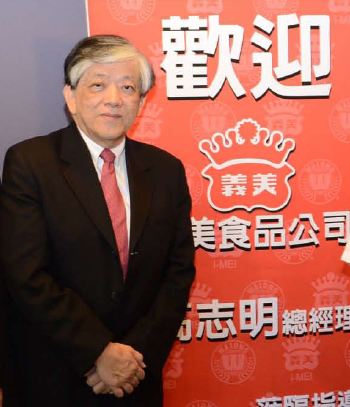 I-Mei President Mr. Kao, Zhi-Ming visited Walong Marketing, Inc. headquarter in Buena Park, California, on September 17th. The focus of this trip is to strength-en the relationship with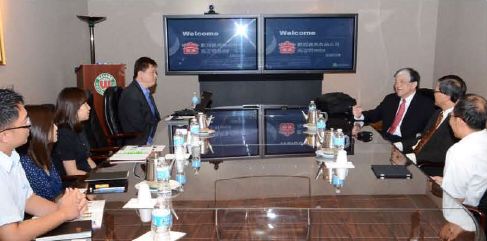 Walong, an US exclusive partner, and to survey the US Asian market.

The Walong's facilities tour includes, logistic office, warehouses and west region sales office...  He praised Walong's professionalism and the business scale.  After the tour, Mr. Kao had a brief US market and sales trends presentation by Walong
Merchandise and Marketing Department. During the presentation, Mr. Kao expressed I-Mei's business concept for the exchange of the ideas.  He emphasized, "Food companies should be honest and with a conscience.  That is I-Mei's business and social responsibility."    For the same reason, I-Mei had spent NTD $60 million to built a laboratory that monitors food production process from raw materials purchasing to the final finished products. It designed to prevent food crisis of melamine and plasticizer in Asia, from ever happen again.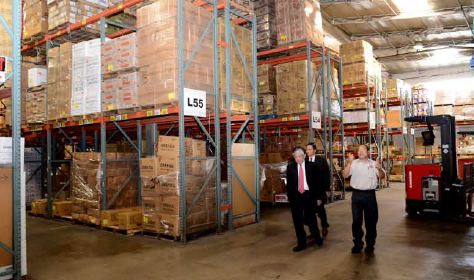 As Mr. Kao said with pride, "We are one of the few companies around the world using the least amount of additives.  We are the pioneers of the future task which is the trend of food processing of tomorrow."   I-Mei is making food products with conscience and to be the best in quality, which made I-Mei products so successful in the US.

Walong's Chairman Mrs. Chen invited Mr. Kao for lunch. Mr. Kao mentions about the food safety and corporate responsibility concepts with Mrs. Chen. And both shared many valuable comments.  Later afternoon, Mr. Kao, accompanied by Senior Product Manager Mrs. Hung, to visiting supermarkets and bakeries around Los Angeles area.  This trip, Mr. Kao has even stronger confidence and appreciation for Walong as the exclusive operation in USA.